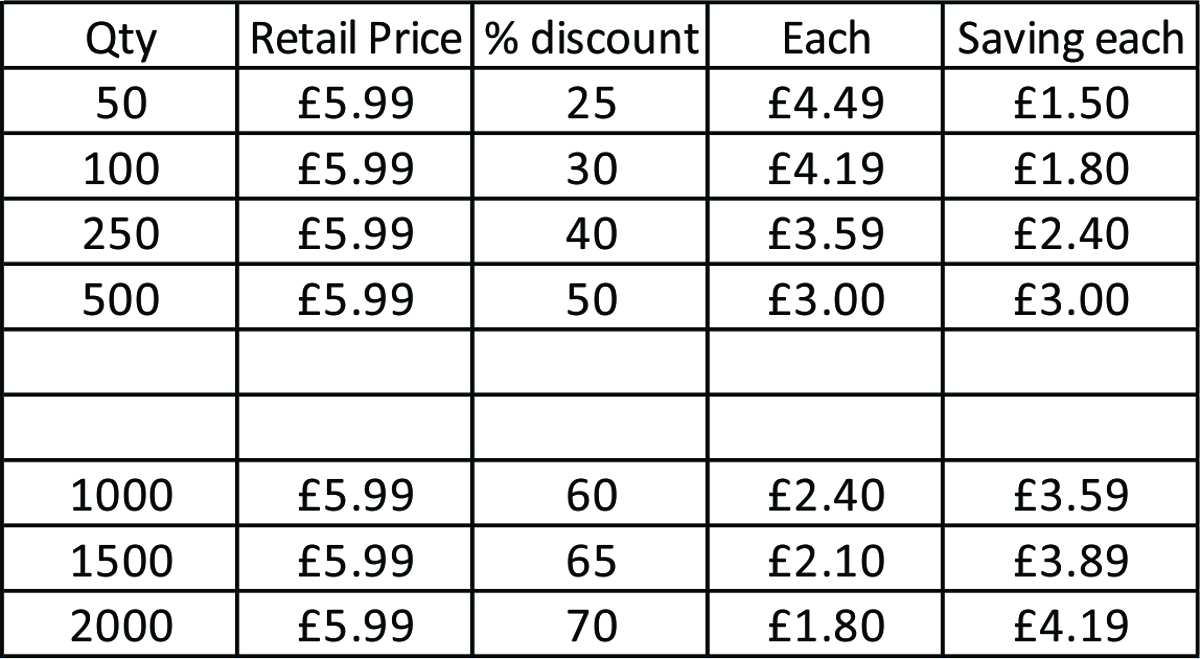 While The Twelve Days of Christmas project has been designed primarily with the USA in mind, there is an option for people in the UK to purchase these books on a different scale. Depending on quantities ordered, print models vary.
Lower discount digital printed copies are available on a quick turnaround basis (50 to 500 copies); Deeper discount litho printed copies are available (minimum quantity 1,000 copies), but printing time takes longer. See the price scale published above.
Contact us HERE for more information.